Did you know that (Myocardial Infarction) is another name for a Heart Attack?
Did you know that one of the major causes of sudden death is heart attack, a.k.a. myocardial infarction?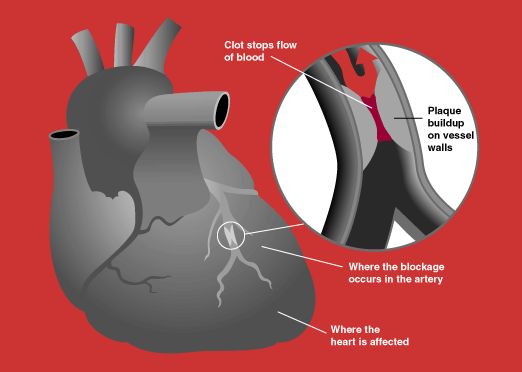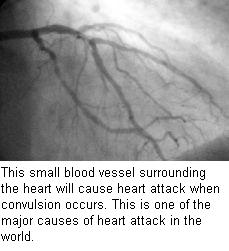 Did you know that the (heart muscle tissue) the myocardium supplies blood and it's where the pressure generated by the heart is greatest?
Did you know that the blood vessel that carries blood under pressure from the heart to the rest of the body is called the artery?
Did you know when cholesterol deposits (plaques) form on the inner surfaces of the arteries, it will obstruct the blood flow when the blood clots on the roughened plaque?
Did you know that this condition of the artery is called atherosclerosis and myocardial blockage may cause heart attack.
Did you know that myocardial blockage mortality rate is high and even presently, 10-30% of sufferers have died?
Did you know when you're suffering from heart problems, it is preferable to perform a Coronary catheterization (crown artery diagnosis) to prevent myocardial blockage from occurring?
Did you know that most doctors advise you not to take fatty foods and take more rest to avoid accumulating cholesterol in the blood?
Did you know that spasm or convulsion along the blood vessels surrounding the heart are often the cause of heart failures due to stress and fatigue?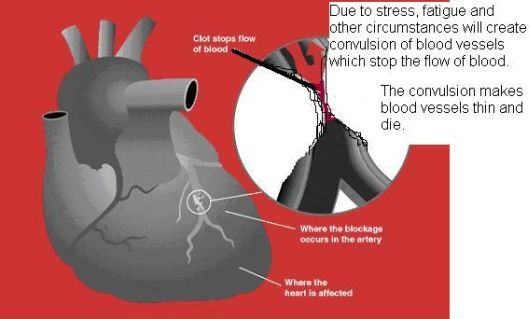 Did you know most patients who experienced this phenomena complained toothache, stomachache, shoulder pain, back pain, stiff neck, and ringing in the ears, rather than anything in the heart?